Covid: Local cinemas 'confident' as movie fans flock back
Covid: Local cinemas 'confident' as movie fans flock back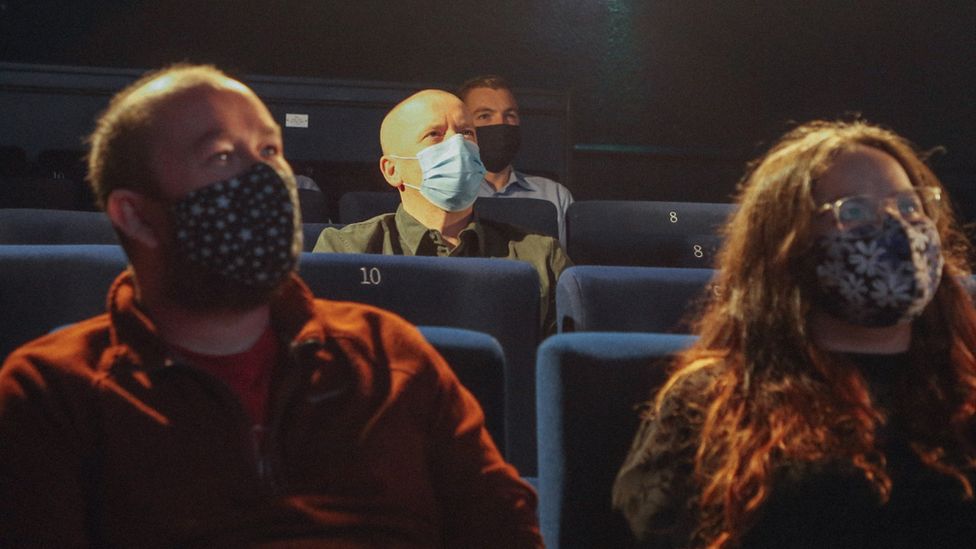 Independent cinema bosses SLOTXO are "confident" about the future as moviegoers flock back to screens as coronavirus restrictions lift.
Many cinemas reopened in May as part of the government's move out of lockdown.
Mask-wearing and social distancing remain at some sites, despite legal restrictions around social contact lifting and some venues reopening.
Rob Younger, owner of Parkway Cinema in Barnsley, said they have seen an "immense" demand for some films.
'Really positive'
In 2020, the 450-seat Hebden Bridge Picture House, which shows a mixture of mainstream and art-house films, saw trade for just one week in between lockdowns.
It meant the council-owned venue had to rely heavily on grants and external funding to pull through, says Jason Boom.
Hebden Royd Town Council clerk Mr Boom says they have just about been able to keep their heads above water.
"We've had good attendances, but we're in the middle of summer which is traditionally not a good time for cinemas. People don't want to be sat in a dark room.
"But we're doing OK, as good as expected," he says.
'Dead this weekend'
In Barnsley, it has been a "gradual process" getting people back into screens, according to Parkway Cinema boss Rob Younger.
"Admits are not where we want them to be, no cinema is. We're all way down but that's because of the films and restrictions," he says.
Space Jam, Black Widow and The Croods are being shown at the moment in the cinema's two screens.
Speaking to the BBC in a foyer full of people, Mr Younger says there are "encouraging" signs people are coming back.
"The weather is not helping, but one woman said she couldn't wait to get in out of the heat and cool down. We were dead this weekend, but with the weather as it was it's expected."
Click for thumbs down.
0
Click for thumbs up.
0