Covid-19: Hikers' plea for help after positive test
Covid-19: Hikers' plea for help after positive test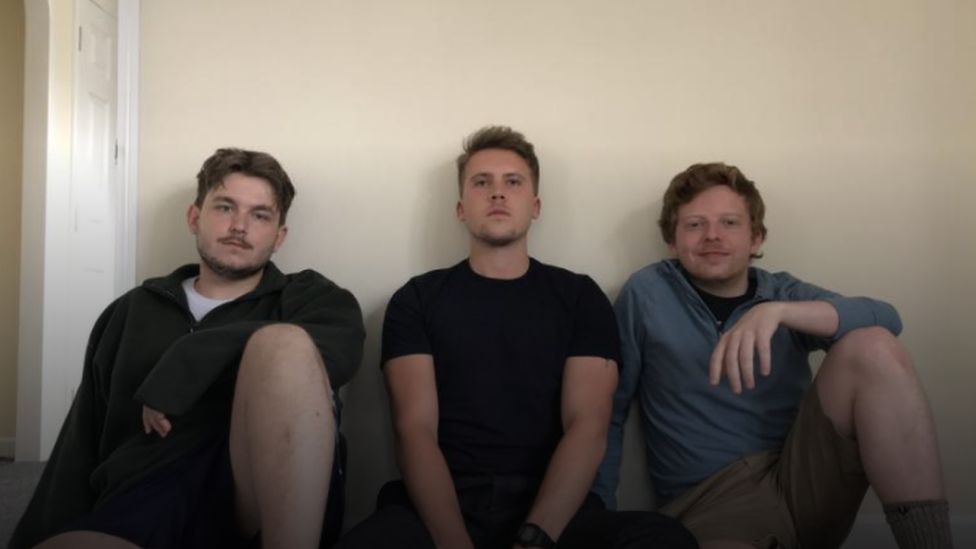 Three hikers were left stranded after one of XO them received a positive Covid test result while in the Welsh mountains.
Paul McErlean had been hiking for nine hours with two friends when he received a text saying he had tested positive for the virus.
Unable to stay at their planned campsite, the three men took to social media in a desperate attempt for help.
With both light and hope fading, they were soon inundated with replies - one from a former UK home secretary.
The story of how Mr McErlean, Charlie Coward and Andreas Maltan went from being stuck in the Welsh wilderness to finding "isolation accommodation" was first reported in the County Derry Post.
'Not just for the night'
Speaking to BBC News NI, Mr McErlean, from Lavey, County Londonderry, said he started to feel a "bit sore" in his arms and neck while on the ferry to Liverpool.
"I didn't think it was Covid but I was just a bit worried about being in a tent for that long and feeling like that in Snowdonia," he said.
The 23-year-old erred on the side of caution and took a test at the earliest opportunity, which turned out to be in Wolverhampton, en route to Wales.
"The symptoms were gone at this stage but I had already committed to getting the test," he said.
He had almost completely forgotten about it until they were nearing the end of a 30km (18 mile) hike on 23 July and he received his results.
'A lot of monopoly'
It was a work colleague of Mr McErlean's father who came to the rescue in a minivan and let them stay in a vacant property in Cheshire, where they remained until 2 August.
When asked how the three spent their time, he replied: "A lot of monopoly".
"No-one lives in the house so there's no wifi," he said.
"We treated ourselves to some Olympic events on our phone data, but we had to pick and choose which ones very wisely."
Mr McErlean, who is heading back to Northern Ireland, said the experience had been a "wake-up call".
Click for thumbs down.
0
Click for thumbs up.
0
September 1, 2021, 8:26 pm
Click for thumbs down.
0
Click for thumbs up.
0
Click for thumbs down.
0
Click for thumbs up.
0