Bushfire threatens locked-down Australian city
February 2, 2021, 11:15 am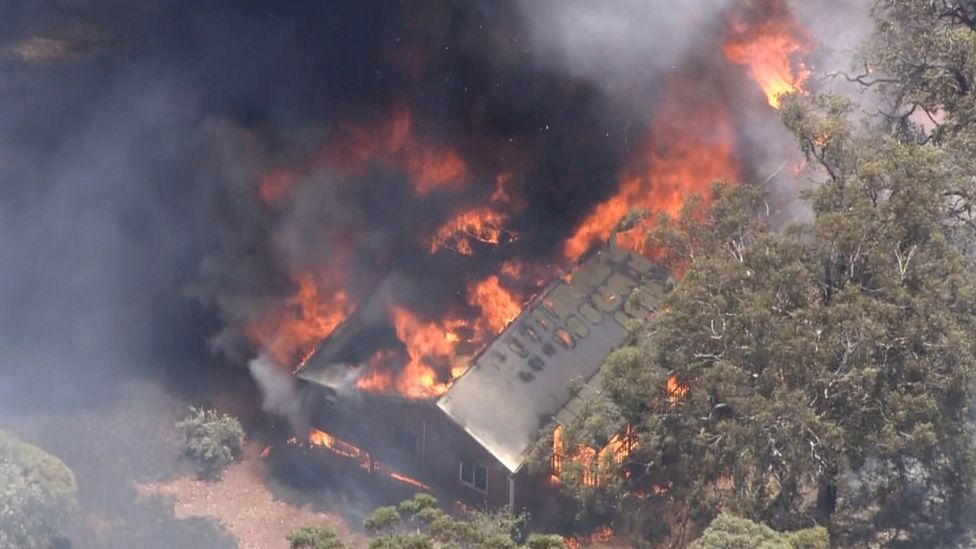 A bushfire raging outside the Western Australian city of Perth has forced nearby residents to evacuate, as the city remains in a coronavirus lockdown.
The blaze, whipped up by strong winds, had doubled in size overnight to a 75km (46 miles) fire-front said officials. At least 30 homes are believed lost.
People have been told to flee to safety even if it means breaking lockdown.
Western Australian (WA) Premier said the state was facing an "extremely concerning and serious" situation.
"Right now WA is battling two different kinds of emergencies - a dangerous fire emergency and a Covid-19 lockdown emergency," said Mark McGowan.
Heatwave raises fire danger in Australian cities pgslot
Australian summers 'twice as long as winters'
However he urged the majority of the state capital's residents - not in harm's way of the fire - to remain in their homes to reduce the risk of the virus spreading.
By global standards, it is a very low risk as the city has reported just one local case. But the city of two million people entered a snap five-day lockdown on Sunday after that case - the first local infection in Western Australia in 10 months - was found.
"It is going to be an extremely challenging day for everyone involved. Please do everything you can to keep you and your family safe and look after each other," Mr McGowan said.
Click for thumbs down.
0
Click for thumbs up.
0