BTS: K-pop band's management apologises for Nazi-inspired hat
February 2, 2021, 11:12 am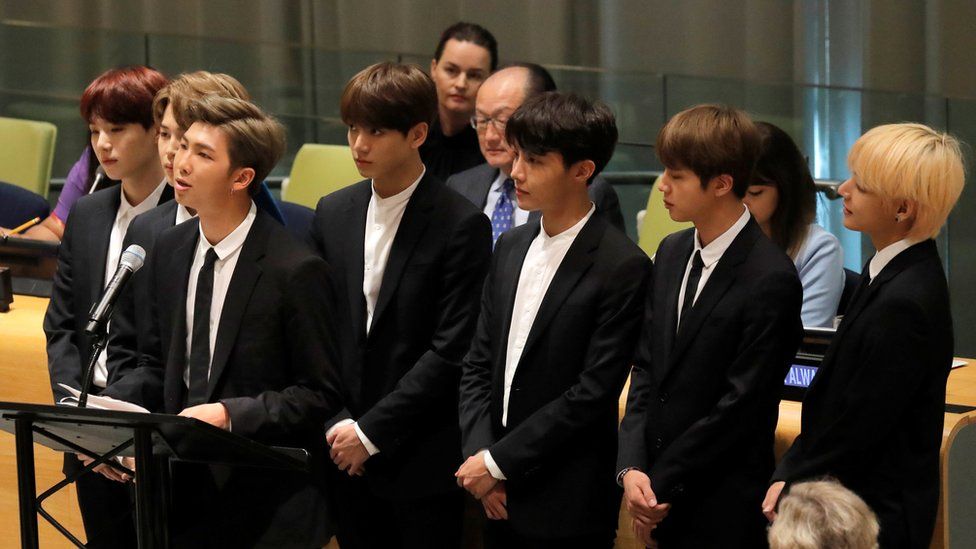 The management of K-pop stars BTS have apologised after a photo emerged of a band member wearing a hat with a badge resembling Nazi insignia.
It comes immediately after a furore over a different band member wearing a T-shirt with a picture of an atomic bomb on it.
Bit Hit Entertainment said both incidents were "in no way intentional" and not the fault of the band members.
BTS have a huge following online and many fans consider them role models.
"We would like to offer our sincere apologies for inadvertently inflicting pain and distress to anyone affected by totalitarian regimes in the past... [and] those affected by the use of atomic weapons," said Big Hit Entertainment, the agency representing the band. pgslot
BTS are arguably the world's most popular K-pop group. Thousands had criticised them for the fashion faux pas, though many more fans defended the group's actions.
Click for thumbs down.
0
Click for thumbs up.
0